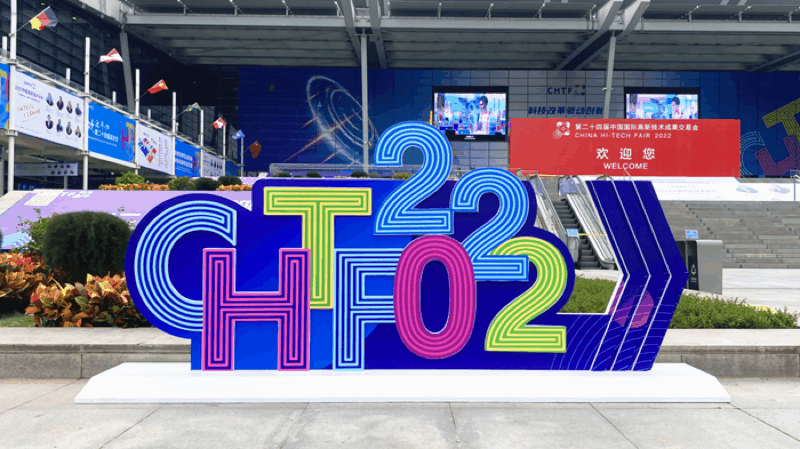 On November 15, 2022, the 24th China International High -tech Fair (CHTF) ended successfully at the Shenzhen Convention and Exhibition Center! Hunan Guanchao Intelligent Technology Co., Ltd. invited to participate in the exhibition, showing education and games and interactive interaction The industry's tailor -made high -speed high -precision and large -screen interactive solutions, consolidating existing cooperative relationships, also discovered a large number of potential customers, laying the foundation for developing a new market.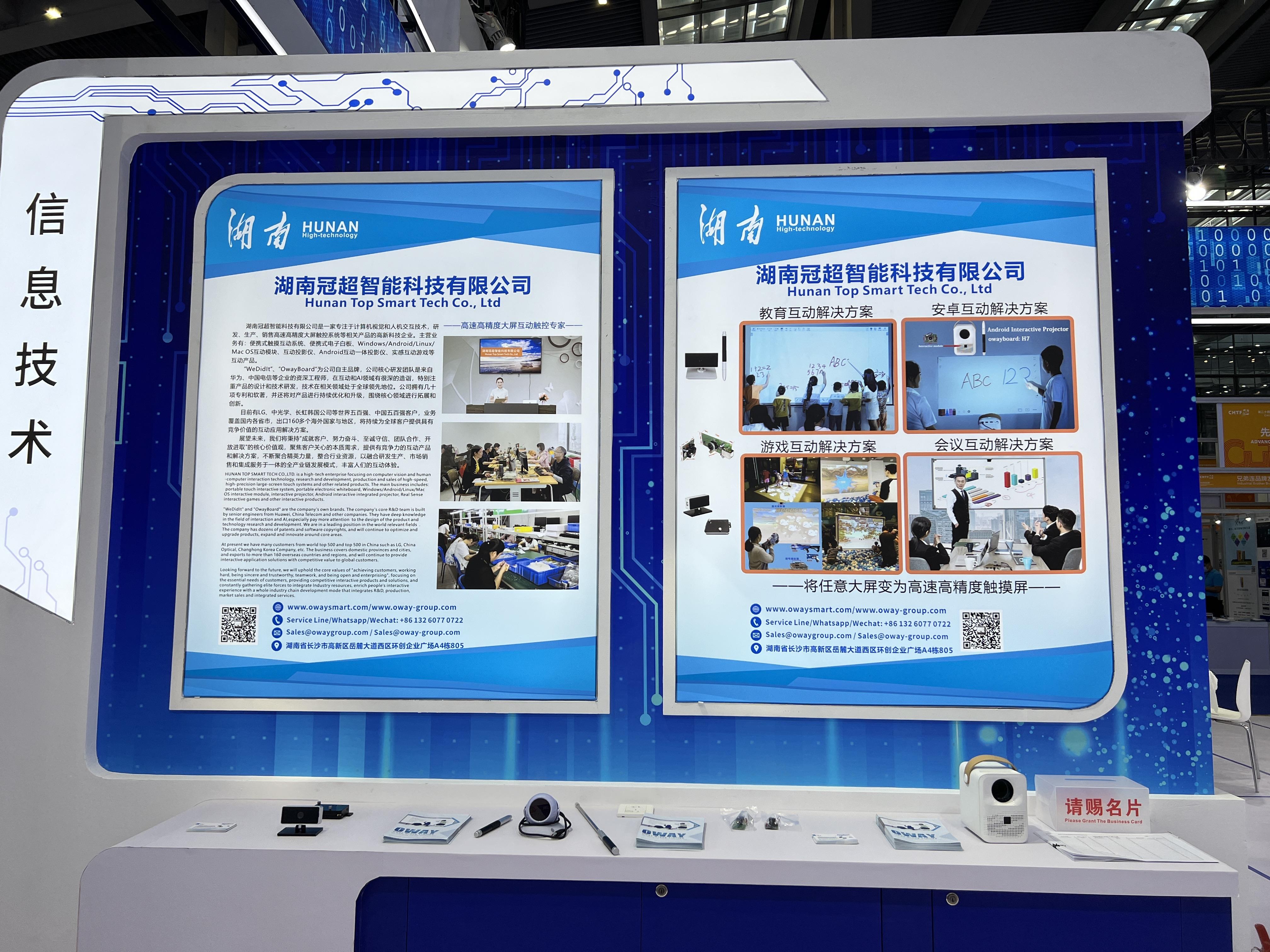 The lineup of this exhibition is strong, attracting many Chinese and foreign companies, intermediary agencies and thousands of investors with technical needs, and will find partners from all over the world for patents and technical holders.

During the exhibition, Hunan Guanchao Intelligent Technology Co., Ltd. demonstrated a variety of interactive devices including portable touch interactive electronic whiteboards for writing. Interactive games attracted the attention of peers and visitors, conducted technical exchanges, experienced experience, and received unanimous praise And praise.

At the same time, Oway Group Limited exhibited a portable Android touch interaction projector for the first time at the exhibition. The unique touch interactive function also attracted projector manufacturers and came to communicate inquiries. Expressing interactive technology has broaden new development space for the projector industry.

In addition, Li Office, the Development Department of the Provincial Department of Commerce, came to the booth to guide our company, praising our company's contribution in the field of human -computer interaction.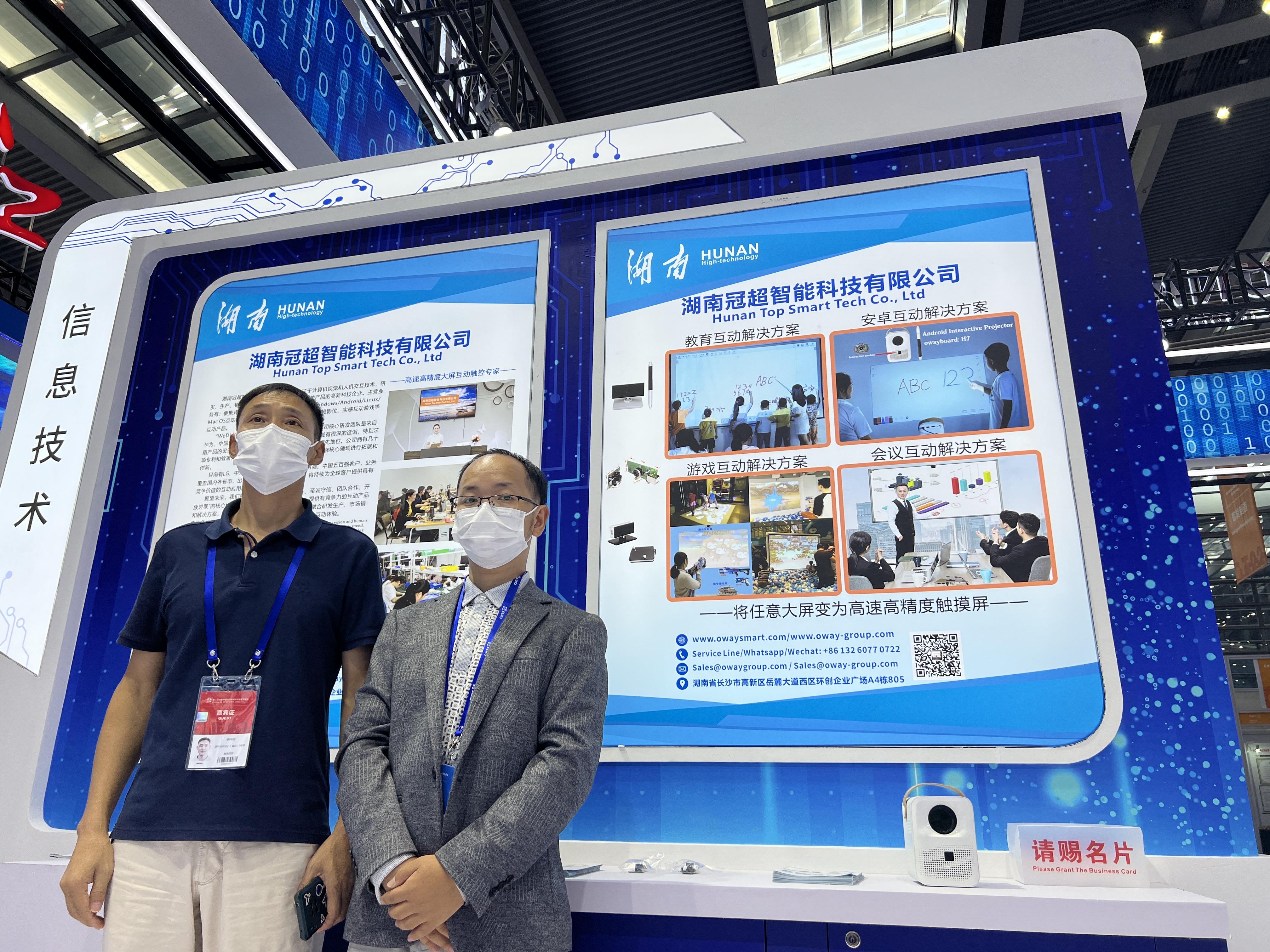 The five -day exhibition attracted countless exhibitors to stop, and Oway staff also communicated with exhibitors with full enthusiasm and patientness, and the characteristics and advantages of exhibits were. After the professional audience and exhibitors at the venue have a certain understanding of the products, they all show a strong intention of cooperation. At the same time, Oway Group Limited will continue to adhere to the core values of "achieving customers, hard work, hardships, trustworthy, teamwork, openness and enterprising", and continuously cultivate and innovate in the interactive field to enrich the people's interactive experience.